Recycled Pallet Process
Recovery, rebuilding and shipping our recycled pallets.

Recycling pallets and is a big part of Michigan Pallet and we take great pride in this process. We scour our region for new sources of recycled pallets, then repair, customize and deliver them while providing a low cost, environmentally friendly and high quality pallet.

Discovery
We count on our trusted sources to provide us with quality used pallets and equipment. Once acquired, the pallets are shipped to one of our Michigan Pallet facilities via the Michigan Pallet Logistics fleet.
learn more about our environmental efforts
learn more about our environmental efforts
Rebuild + Repair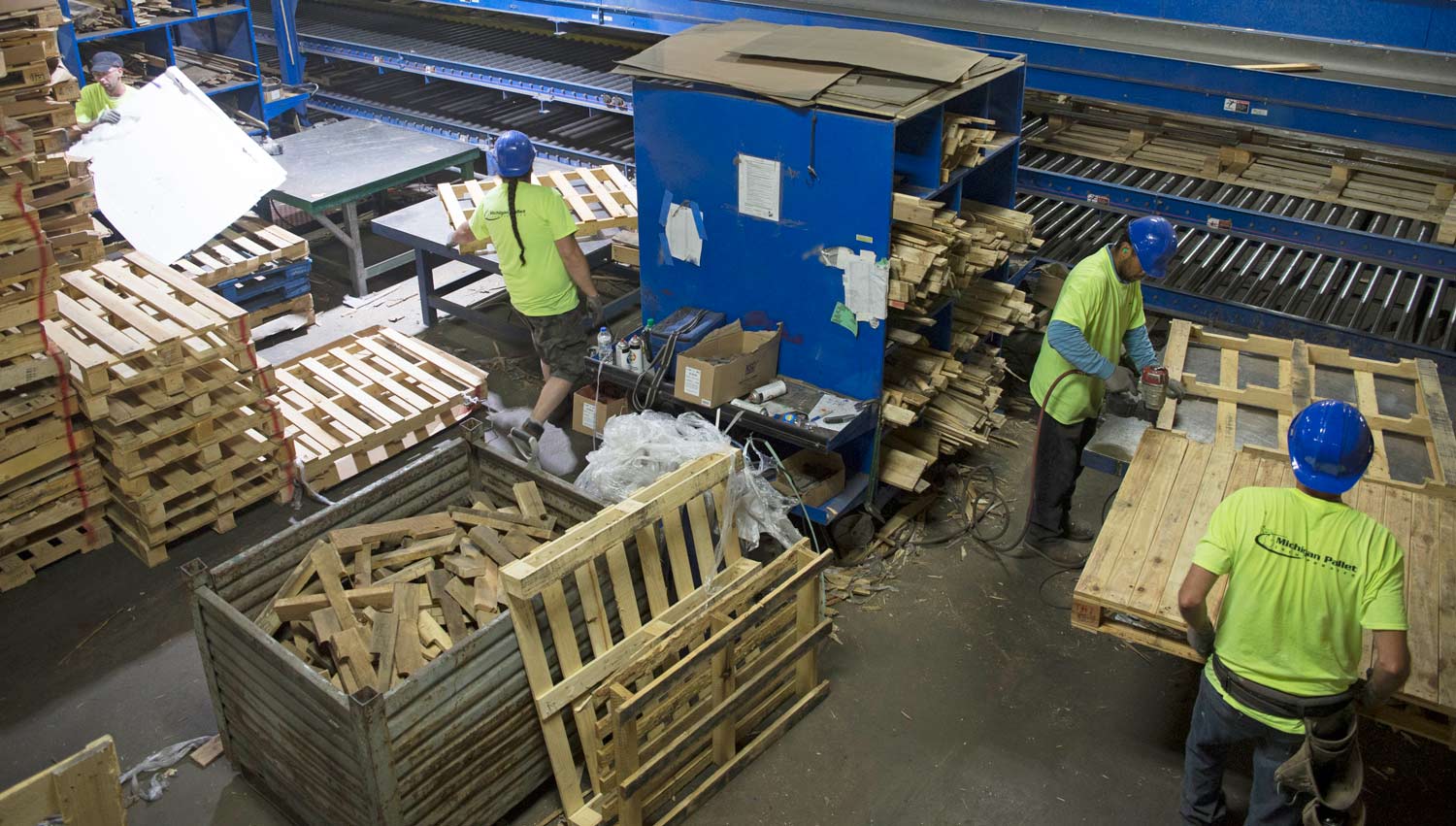 Sorting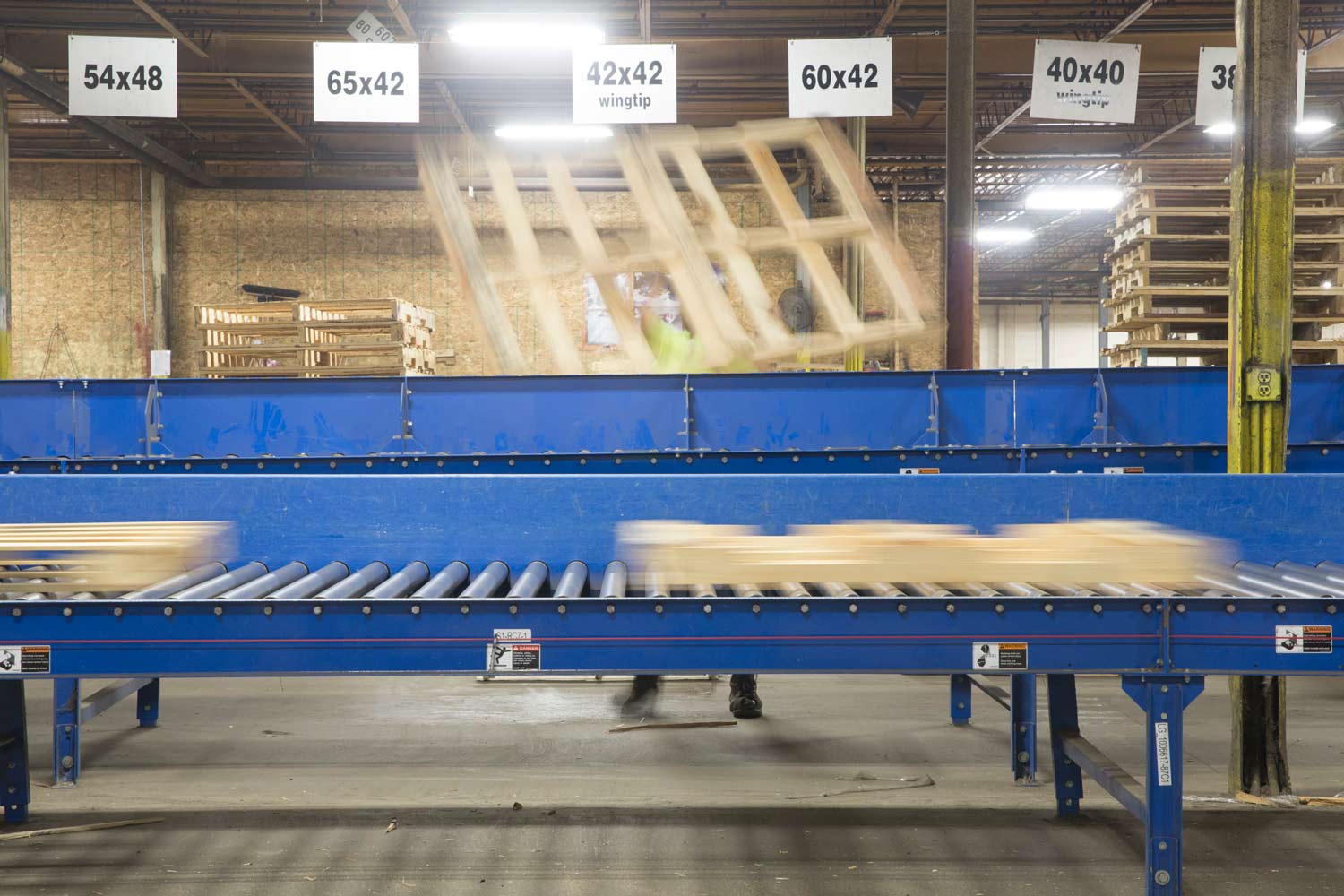 Once the used pallet shipments are received at one of our locations, we then begin the sorting process and determine the various specs of the pallets. After sorting, we go through a restoration and rebuild process to create our recycled pallets.

Inventory
Following the rebuild and repair process, we then inventory all pallets for storage or shipment.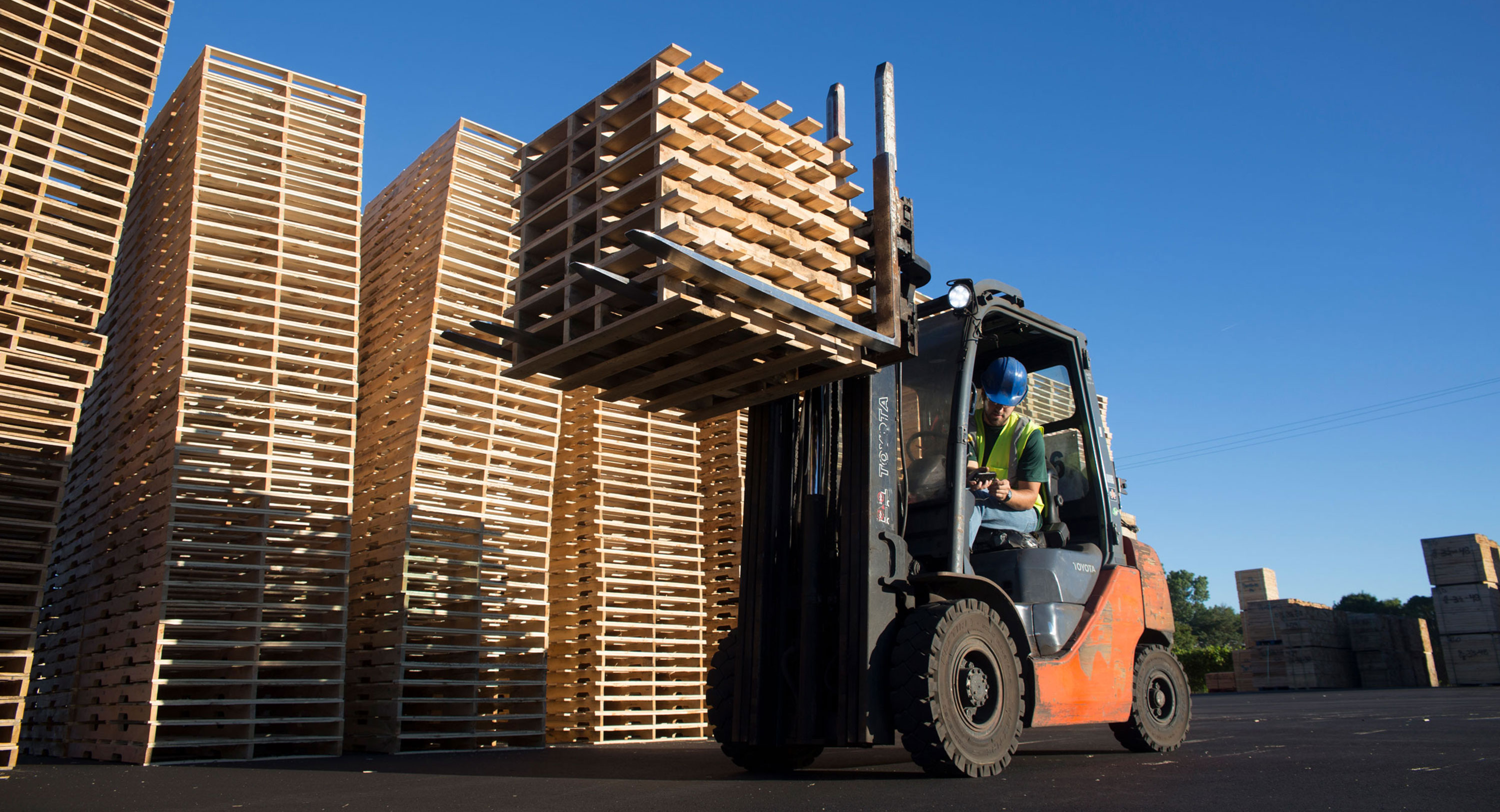 Heat Treating
If required by our customer, the recycled pallets are heat treated in one of our kilns.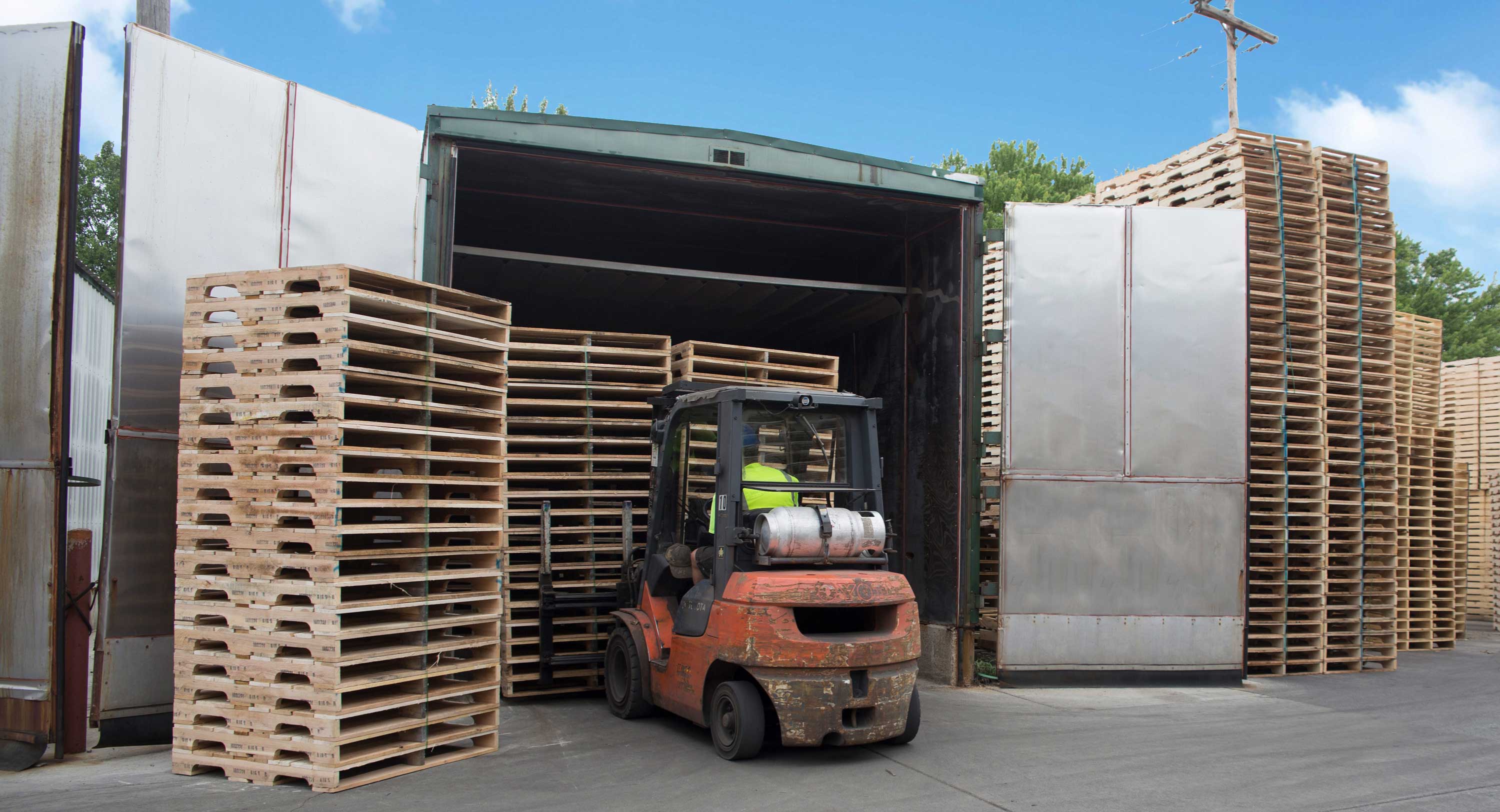 Shipment
The recycled pallets are loaded onto a Michigan Pallet logistics fleet truck and sent off to it's final destination.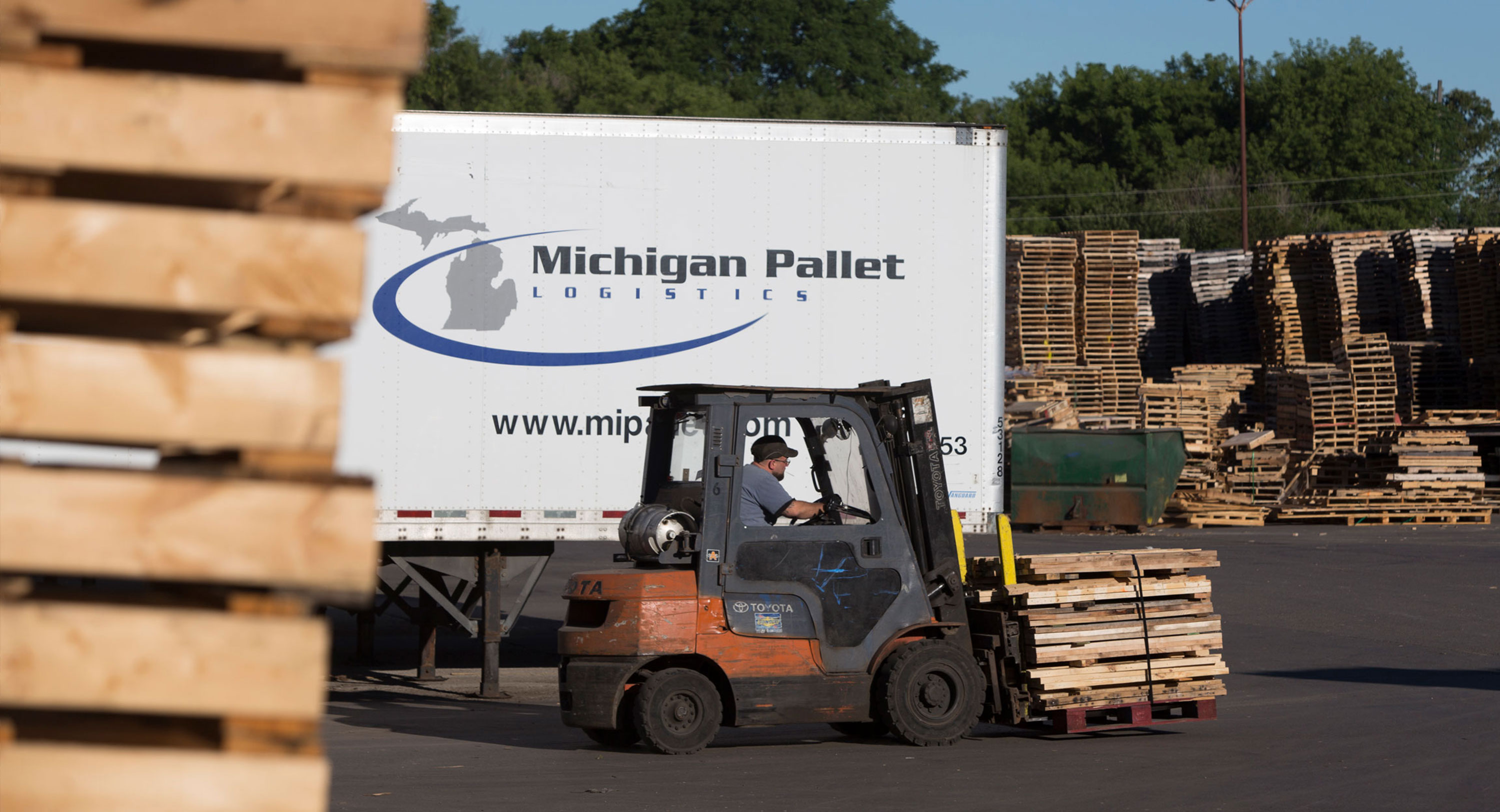 Our Processes
Learn more about our other unique products and services.