New Pallet Process
The sourcing, building and shipping of our new pallets.

Our appreciation for trees and the forest is the foundation where Michigan Pallet began. We understand what an essential resource trees are for this earth and do everything in our power to responsibly select our timber and recycle all what we don't use.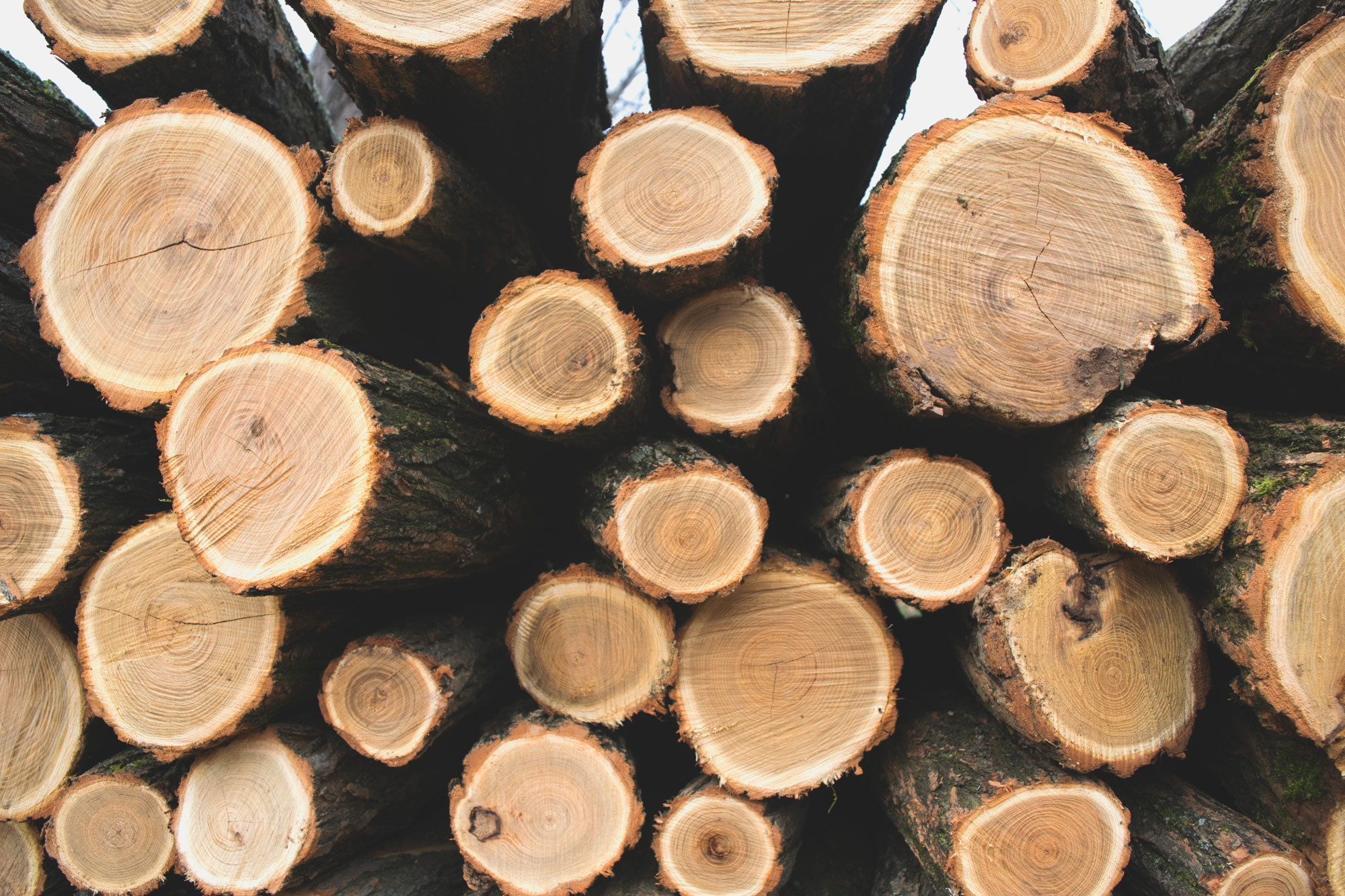 Careful lumber selection leads to less waste and better quality wood for pallets.
We start by hand-selecting our lumber directly from the source. Careful attention in this selection process provides our customers with a better end product while keeping our carbon footprint to a minimum.
learn more about our environmental efforts
learn more about our environmental efforts

Pallet Component Production
Our re-saw lines, where new pallets begin to take shape, is an essential and unique place. Custom engineered machinery that is designed specifically for Michigan Pallet allows us to create cut stock to build any type of pallet.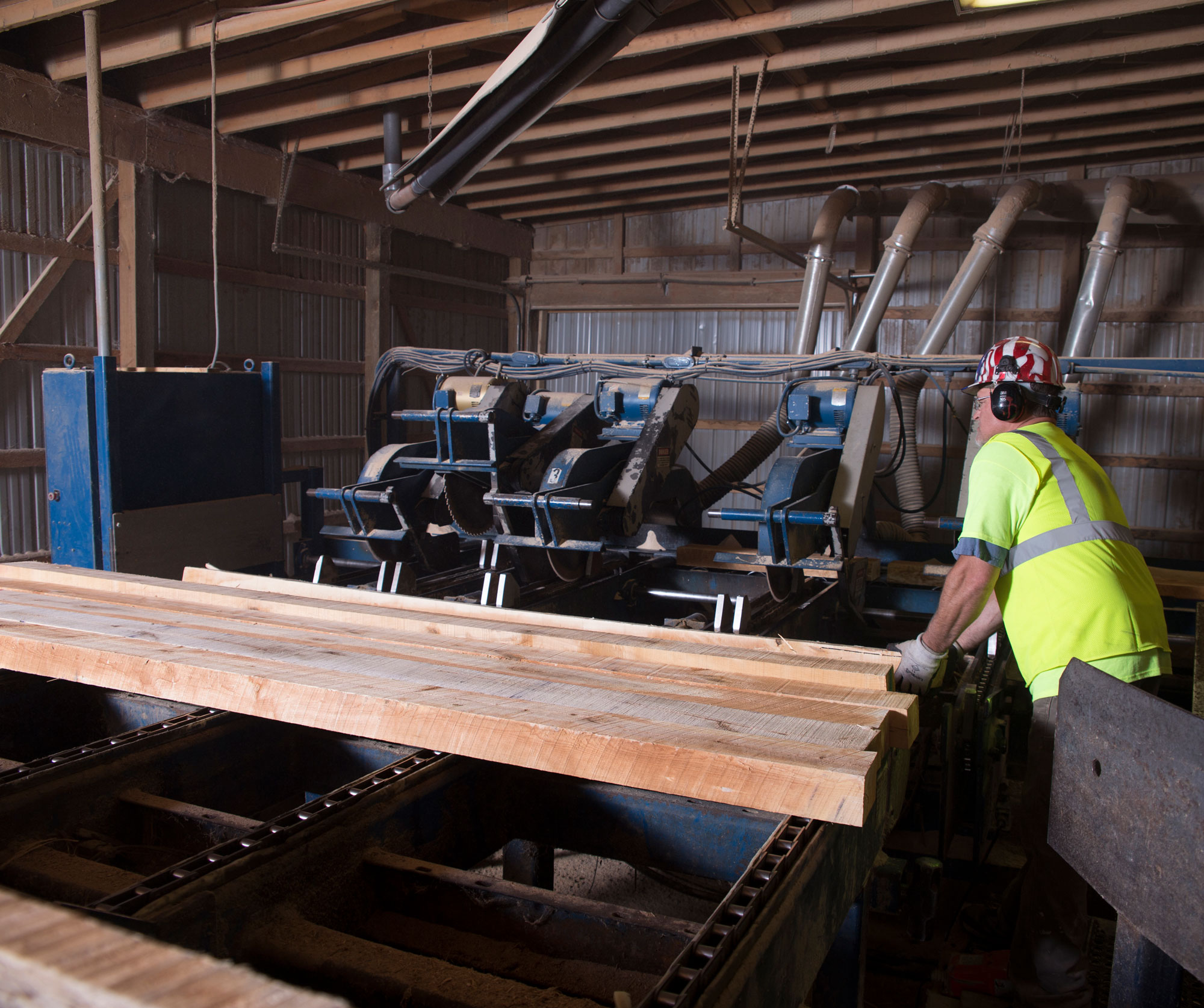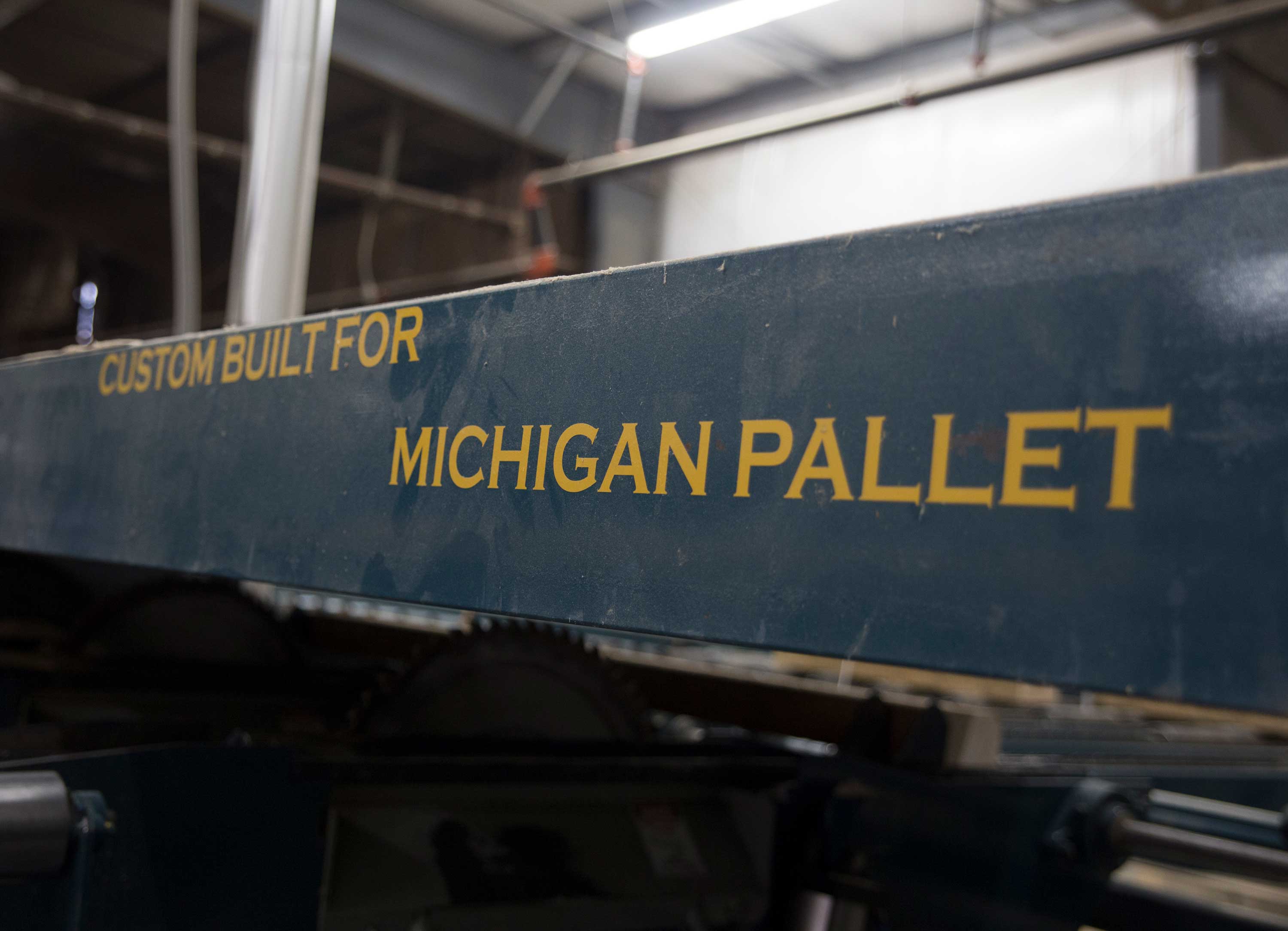 The six re-saw lines we operate are not only used to produce cut stock to our specifications but also in producing pallet/crating components for the open market. Our offerings include both high and low density eastern hardwood, pine, and heat treated versions of all.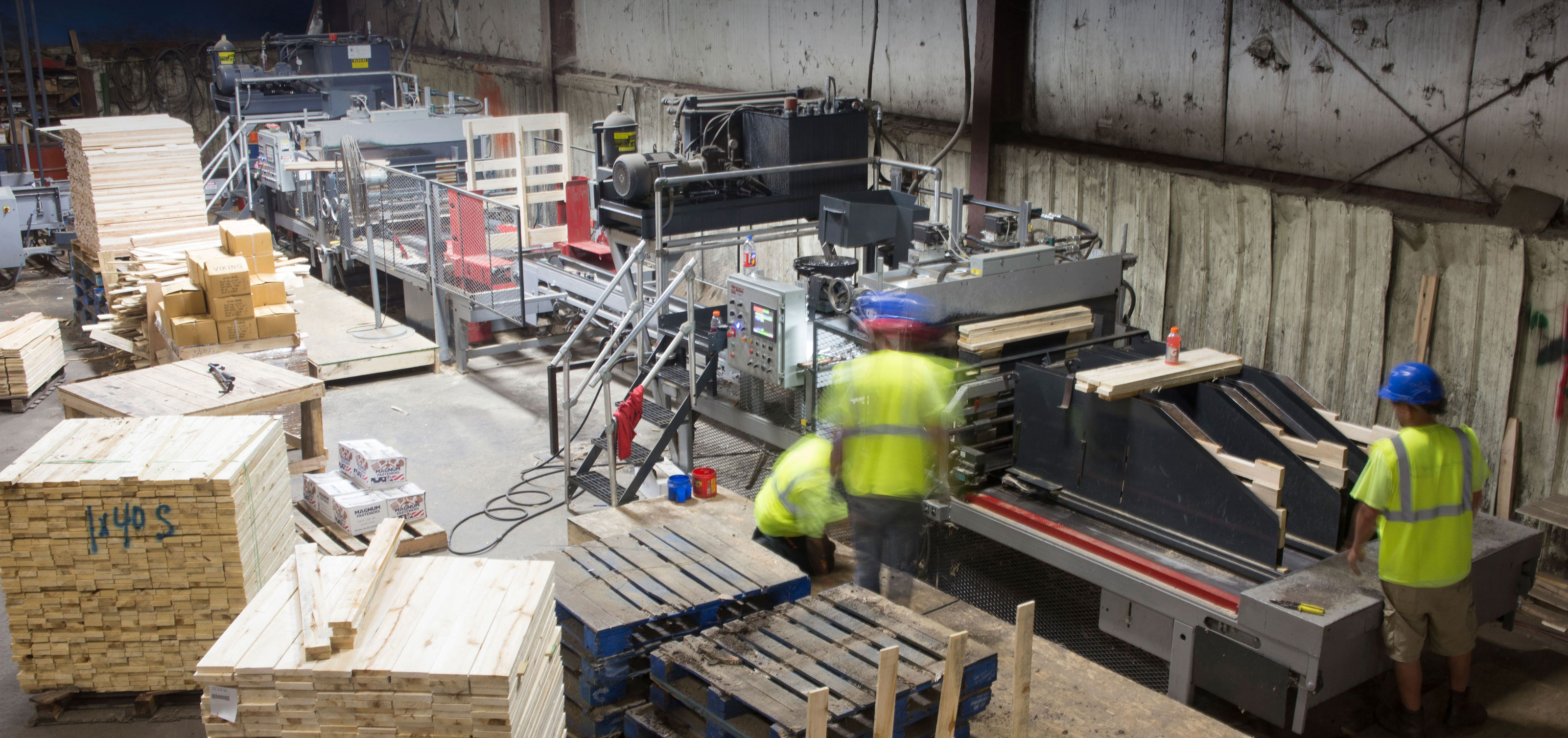 Stringers are loaded into the automated pallet production machine.
Bottom deck boards are loaded.
Pallet specs are laded from customers PDS requirements.
Pallets are nailed together.
Pallets are then flipped.
Top Pallet deck bards are added.
Auto stacking of pallets neatly prepares the pallets for shipment, inventory or heat treatment.
Inventory
Following the rebuild and repair process, our pallets are inventoried for storage and shipment.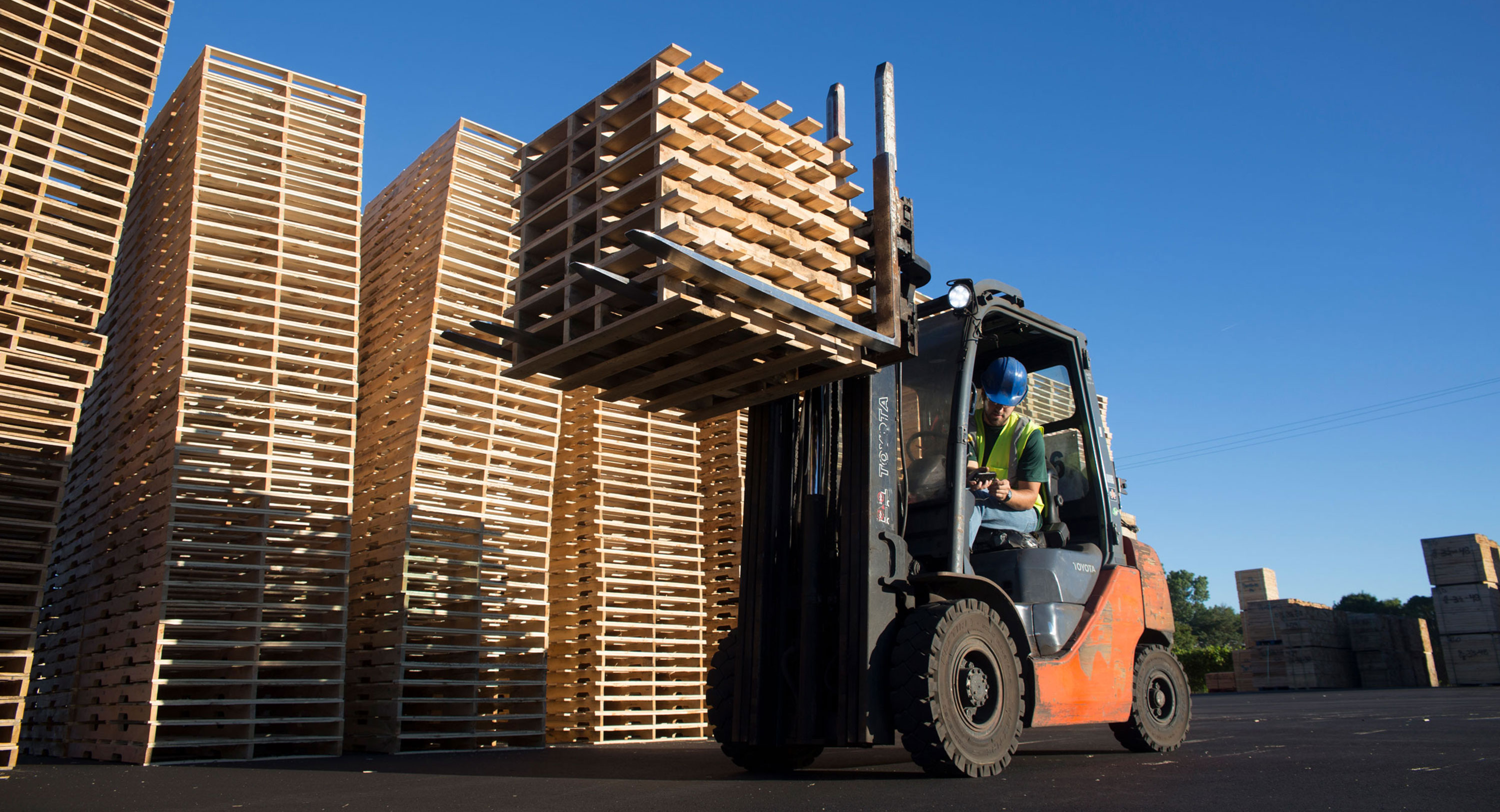 Heat Treating
Do you require heat treated pallets? If so our recycled pallets can be treated in our kilns.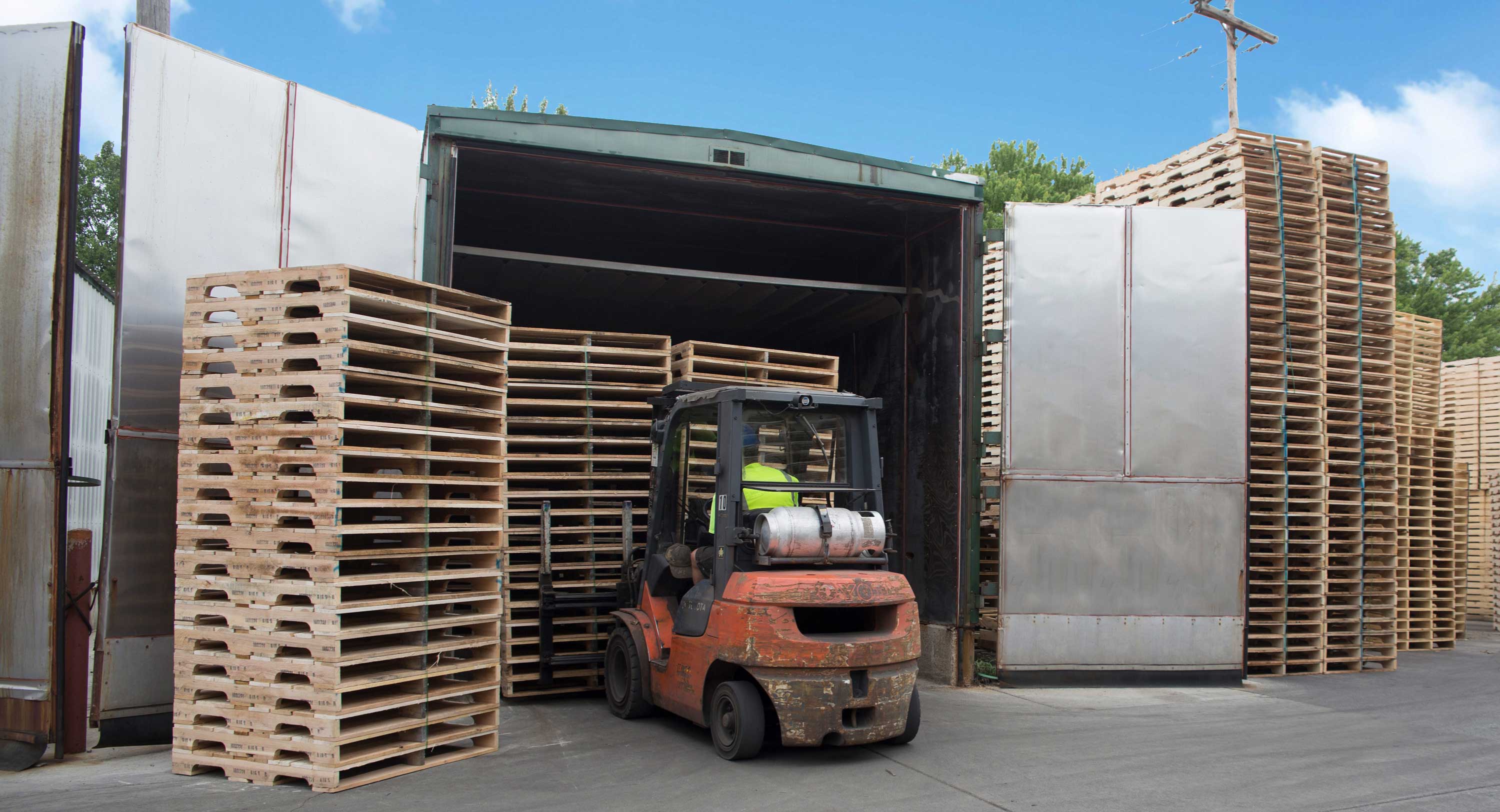 Shipment
The recycled pallets are loaded onto a MPI logistics fleet truck and sent off to it's final destination.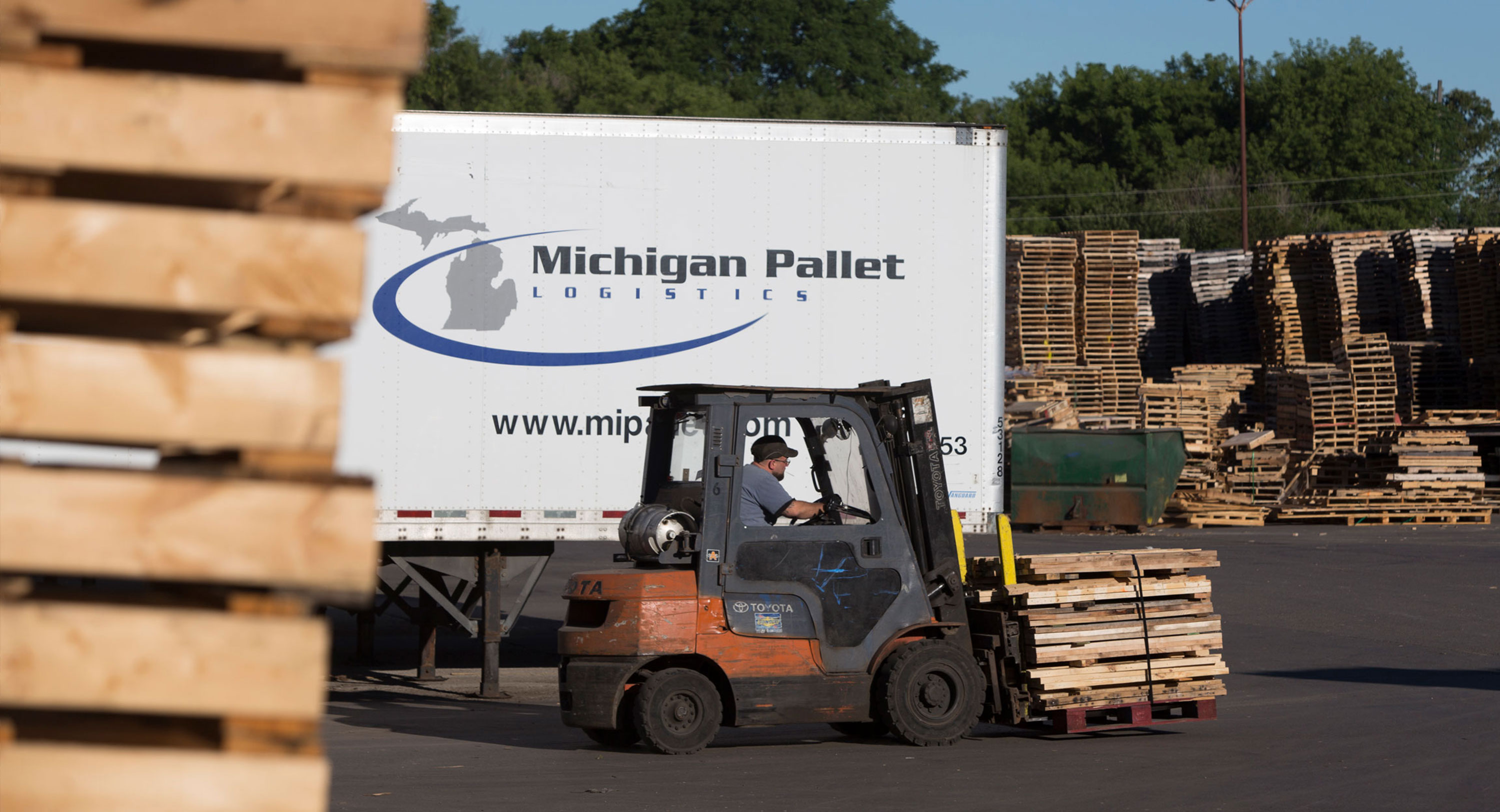 Our Processes
Learn more about our other unique products and services.